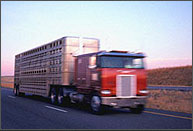 GET STARTED
The Set Global Carrier Services unit is ready to help you to become an authorized Set Global carrier. We contract loads of dry, refrigerated, flatbed and LTL shipments. So whether you are an owner-operator, mid-size or larger fleet, Set Global, Inc. wants to work with you.
To qualify to become one of our carriers, contact the Set Global carrier services unit and follow the instructions you are given. Be prepared to undergo an inspection that tests for quality. You can reach us via phone: 213-675-4674 or e-mail: mark@setglobal.net. For more information, click on the FAQ link to the right.

FAQ



GETTING YOUR LOAD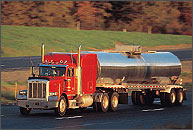 It doesn't matter what season it is, we are always very busy, processing hundreds of loads every day.
When you become one of our certified carriers, you will have access to our superior network of shippers and load coordination services. Get ready to be very busy!
We want to get to know you so do not hesitate to give us a call or e-mail us for information on how to get started. We are an equal opportunity employer, but we only work with the best! See if you have what it takes to join the Set Global carrier network today!

PAYMENT POLICY
Standard pay: Set Global, Inc. will employ every available resource to fulfill carrier invoices within 14 days of receipt of Bill of Lading and Invoice. There service is free of charge.
Advance pay: The following charges will apply to all advance pay and advance services
The higher value of 2% of the rate or $25.00, will be charged for advance services.
Fuel advances must be permitted by the dispatcher.
There will be a fee of the greater of 2% of the settlement amount, or $25.00 for payment upon delivery.